Transportation of
liquid foodstuffs
Our company has been operating in the international motor freight transportation market for over than 20 years. Today it is a professional and dynamically developing team, providing a wide range of transport and expedition services. Transportation of foodstuff liquid goods is one of the priority directions in our activity. For two decades we have managed to accumulate invaluable experience and build mutually beneficial partnerships with many companies in the field of processing, retail and food production. Our regular customers are well-known brands from Belarus and Russia, Germany and France, as well as other CIS countries and Western Europe.
The advantages of transporting the foodstuff liquid goods by tanks
The international rules of motor freight transportation the transportation of foodstuff liquid goods in the car body, poured into separate hermetically sealed containers. The transportation of foodstuff liquid goods by tanks, accepted by us, is more preferable and convenient. Here are some arguments in favor of this decision:
Bulk transportation of liquids is safer, because in a tank it is much easier to maintain a constant recommended temperature. Modern freight containers are equipped with high-tech climate systems and are able to maintain even perishable goods in perfect condition.
The loading and unloading of vehicles is greatly facilitated, which reduces delivery times and makes transportation more profitable for the customer.
Bulk transportation of liquids by tank trucks does not require a large number of approvals. The number of required documents is much less than when transportation by rail.
Features and requirements for transportation
Transportation of foods requires compliance with a large number of rules and regulations. Here are just a few criteria that determine the reputation and quality of services provided by the carrier:
Perfect technical condition of cars. Strict requirements are imposed on any trafficker involved in transportation, but the norms are even stricter in the case of transportation of food liquids. The car is thoroughly tested, because even the smallest malfunction can lead to damage to a large number of goods and significant losses.
A number of specific requirements for the transport of certain categories of food goods in bulk. For example, when transporting butter, special attention is paid to the sterility of tank trucks, because this product instantly absorbs any foreign odor. Before each trip, the tank is thoroughly cleaned and disinfected, and its condition is checked by the competent experts.
Transportation of milk and dairy products is allowed only at a certain and constant temperature. For this reason, transportation is carried out by aluminum isothermal tanks. Such a tank is able to maintain a constant temperature over a long period of time. Some cars are equipped with the refrigerators (for example, when transporting molasses). In the cold season, this product is transported in tanks with autonomous heating. As for ordinary drinking water, it is delivered in tanks with strong welds that protect against corrosion.
The human factor in the transportation of bulk food liquids is one of the key factors in the organization of cargo transportation. The goods must be delivered at a strictly agreed time without the slightest delay, therefore, only the most experienced and responsible drivers are sent to the trip. A situation in which transportation rules is ignored to save time, is also unacceptable. We are well aware, that violation of the speed limit and other traffic rules can lead to long goods delays, so our drivers deliver the goods carefully and at the same time always comply with the deadlines.
Used machinery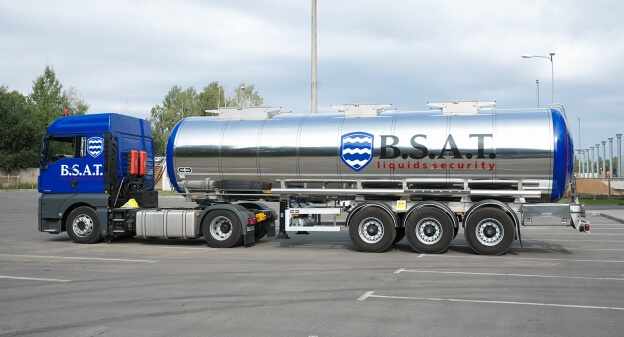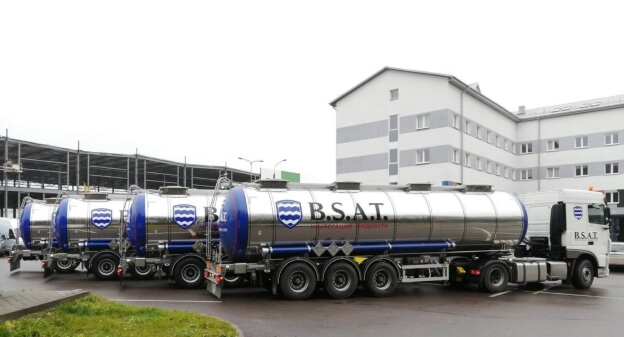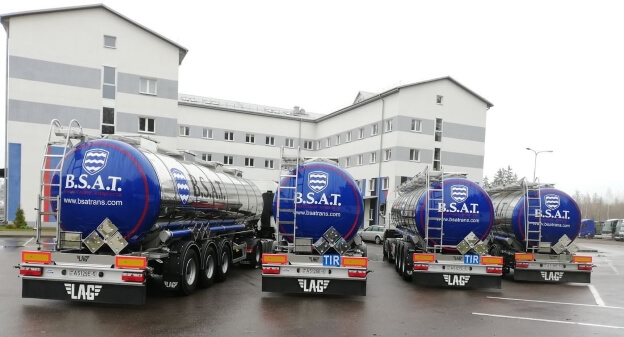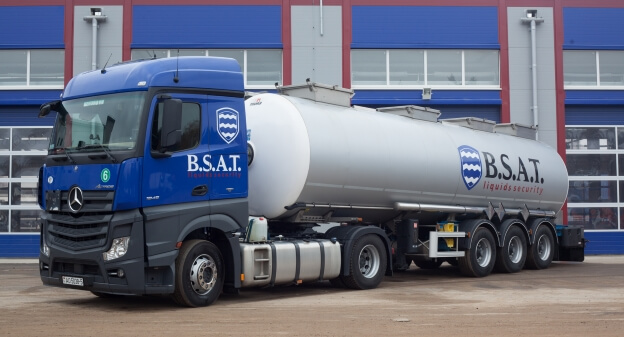 Last projects